Jun 2, 2016
325
1,578
1,800
RSI Handle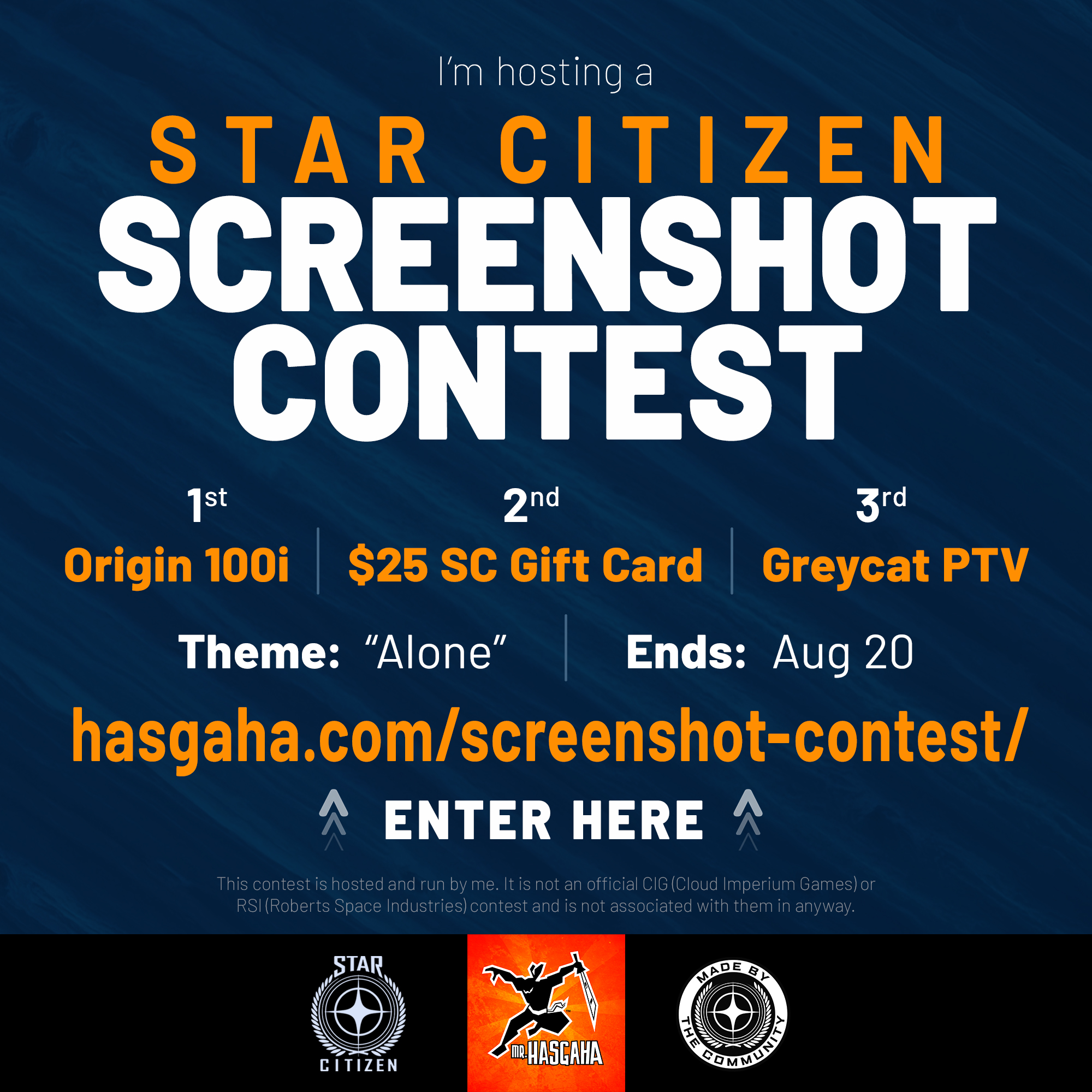 ALL THE RULES, DETAILS & ENTRIES HERE:
https://hasgaha.com/screenshot-contest


Hi all,
I just wanted to make you all aware of my inaugural (and hopefully recurring) Star Citizen screenshot contest and EVERYONE is welcome to enter.

The creativity of the Star Citizen community never ceases to amaze me. And close to my heart, for obvious reasons, are the in-game screenshotters. I've been wanting to host a screenshot contest of my own for a while now with the intention of encouraging screenshotters and giving back to the community that has been so supportive to me over the years.
PRIZES:
FIRST PLACE:


Origin 100i with Lifetime Insurance




SECOND PLACE:
$25 USD Star Citizen GIft Card


THIRD PLACE:
Greycat PTV Buggy
CONTEST ENDS: Aug 20 11:59 PM CTD
Make sure you check the
contest page
for ALL the rules and details.