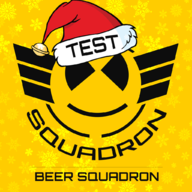 Feb 22, 2016
647
2,064
1,110
RSI Handle
A strange crazy thing popped into my mind while watching a vid on "games as service" topic. Beer with me for a second here and try to follow my (obviously twisted) logic:
EA, Actiblizz, and their ilk are all pushing for this bullshit called "games as live service" model, which basically means the following:
- release a game early, with bare minimum content, full of bugs and barely running, but includes a perfectly workin micro transactions shop
- keep developing the game and keep adding content using the funds raised with the initial sale of the game
- give the players a way to spend more money after the initial game release, by selling in game items and stuff like passes and such to rake in more money while the players wait for the game to be actually completed
- do this for as long as the idiots, khmmn I mean fans, keep the funding going


Sounds familiar?
Yes, that's what I'm trying to get at:
Star Citizen is the ultimate "games as a service" game!
( with the small but important difference, that it calls itself by it's true name, an Alpha test! )
So we can conclude that it's CR and Star Citizens, and by following the money to its source, it's Your Fault ( and mine ofc) that EA and Bethesda and the rest are so greedy and released broken half completed games like F76 and Anthem!!!

Ofc my "factual analysis" conveniently ignored a lot of what's happening in actual reality. I guess I'd make a great writer for Kotaku, or even Forbes!
-end of bs
I'll go have another beer or 15 so I forget this ever happened.

ps.: while writing this down I realized that SC, the mmo part, even after release will continue to do the same thing it does today so it will really be a perfect example of games as a service. There is nothing wrong with that as long as the game and the service is good...

Ps2: EA is now calling early-access / open beta testing as Soft Launch. So we can buy into broken games before they are complete, because it's now called a soft launch instead of simple Scam!
Yay!