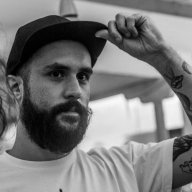 Aug 5, 2015
1,999
8,568
1,510
RSI Handle
And not just any book.
A few days ago I learned that our very own
@Han Burgundy
wrote a freaking Star Citizen novel (yes, a full novel - not just a few pages of fan fiction). So I downloaded it and for the next 2-3 days, I absolutely
devoured
it. OMFG. It was the best novel I've read in the last couple of years. It's not just good for a Star Citizen novel; it's just... really really good: the writing, the characters, the NON-STOP action and the unexpected turns of events left me sitting on the edge of my seat, dying to find out what happened next.
Even if you don't usually read a lot; even if you don't even understand how words work, you just have to read it. It's that good.
I'd also like to thank Mr. Han for having given me the opportunity to read his book. Well done, sir.
PLEASE WRITE PART 2! Don't turn into a GRR Martin and let your fans grow old waiting.
You can find and download his book for free here:
https://storiesbyleland.blog/2018/06/07/legends-of-the-verse-the-aimless-expedition/
Do yourselves a favor and read it. It's spectacular.
Also, Mr. Han has submitted it for the Citizen Spotlight thingie on CIG, so PLEASE go ahead and upvote it on the official forums. It would help a lot. Here's the link:
https://robertsspaceindustries.com/community/deep-space-radar/1724-Legends-Of-The-Verse-The-Aimless-Expedition-A-Star-Citizen-Novel
Now, because I enjoyed the book so much, in return for this great experience, I'd like to propose a deal. If the book gets featured on Citizen Spotlight, I'm giving away an Aurora MR. The conditions are as follows:
1. You need to post below, so you enter the contest - 1 post/person.
2. You need to have upvoted the post on RSI.
3. You need to be a TEST main member (no filthy affiliates).
3. The book has to actually be featured on Citizen Spotlight.
3. Don't cheat.
GOGOGOGO!