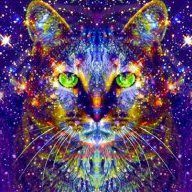 Jan 1, 2015
566
1,981
1,500
RSI Handle
Hi All,
I know we all see SC assets used in various places all the time, because they're just too damn awesome.
I thought it'd be good fun to start a thread linking un-known usage, or just plain thievery, for amusement.
What's the weirdest place you've found something?
I found quite a nice freelancer shot in a video about Wh40K.
Go figure :P
Give it a moment, and tell me what you see :D