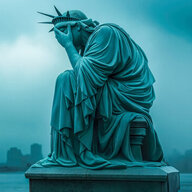 Apr 12, 2015
350
858
1,800
RSI Handle
The Retaliator is the dedicated long range bomber, able to carry the most ordnance, the most men and the most weaponry to defend itself via its turrets. It can sustain itself and its crew much deeper in the verse and is ideal for striking targets a long way away. This is a good opportunity to mention that we are well aware of many in the community's issues with the Retaliator (capacity, turret behavior, layouts, etc) and whilst we can't commit to changes presently in the short term, it is on our radar and we'll be reviewing at some point in the future.
As a Tali owner, I am over the moon at this statement. I liked the ship as is, but another pass can only make a awesome ship better.
https://robertsspaceindustries.com/comm-link/engineering/15921-Q-A-Aegis-Eclipse
Also of note:
Harbinger gets many more mentions than I thought it would. It seems to get dismissed a bit, so this should make owners happy.
WHY IN GODS NAME DISCUSS BOMBING RUNS WITH SHIELDS DOWN?
Polaris owners can't have an eclipse, but can have more torpedoes than god. Fair trade? I don't think so.