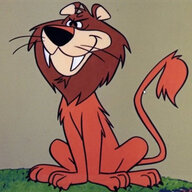 Oct 3, 2014
437
1,505
1,360
RSI Handle
Thought you folks might like this... this is why crypto currency will never be a valid currency for everyone - miners are wrong by their nature. It is not separate like a banking system, which makes it more prone to exploitation and abuse. Free money is always the lure... but nothing is free and we all know that.
Cryptomining malware, also known as cryptojacking, can remain persistent for much longer than ransomware, using small amounts of CPU and memory to generate cryptocurrency over large numbers of victim machines. In this blog, we take a closer look at one particular cryptojacking campaign that was...
threatvector.cylance.com
Most cryptojacking involves victim machines connected to the cyber attacker's command and control (C2) servers, to spread a little bit of cryptomining over a large number of targets. When each target is only exploited for a small amount of processing power, it can help cryptojacking to evade detection. With that persistence, a lot of money can be generated over a long period of time.
Office Space ring a bell.
View: https://www.youtube.com/watch?v=yZjCQ3T5yXo
CD