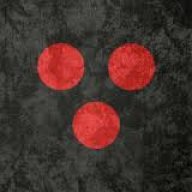 Jun 14, 2014
69
284
710
RSI Handle
Hello fellow testies.

I have been lurking about waiting for 3.0 for a long time. Anyhow, now that it's here I would like to start testing a few things out for science. The Reclaimer should be coming out soon-'ish' from the look of it and I wanna test out things like using a couple wingmen with EMPs to see if it's possible to recycle a stunned ship with occupants inside and other stuff like that. NOT for griefing, as hopefully we'll find volunteers for this. Anyhow, you get the idea, this is just a sample of what I had in mind.

If anyone would be interested in doing this type of important technical experimentation please let me know so we can work something out. I haven't actually played since around AC 0.8 or something like that so it will take me a while to relearn how to fly and do space science.