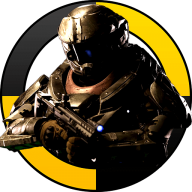 Grand Admiral
Officer
Donor
Sep 17, 2016
2,162
9,279
1,100
RSI Handle
Some of you may remember GrumpyCat?
She was a generous OB Backer with a couple Javelins and a metric ton of rare LTI ships.
She sold a lot of her buybacks here (at cost or even less) but eventually sold her whole account to someone.

Well, I stumbled across the guy who claims to have bought her whole account, for $6K... and sells the LTI ships and LTI buybacks from her account at $30 profit + pp fees per buyback on average or a lot more depending on what it is. I'm sure had enough TESTies saw her post in time, we could have gotten all her ships from her that were giftable and someone could have bought the rest so she could have broken even... instead, this guy spends big to buy these walkaway accounts and piece them out for big bucks.

Selling pledges above face value is called scalping. Specifically ticket scalping in the USA is illegal is some states, and that happened because enough people complained and lobbied to make that a law in those states. Scalping other items is not illegal because not enough people lobby/complain to make that happen.

Hardly anything is being done in our community to lobby, say anything against scalping on the greymarket.
I would like to see the scalping stop in a considerable amount.

How can that happen?

LTI on all pledges before launch, and DISABLE gifting on pledges.

I'd like to see someone like Bored or Noob do a video about it.. reinforcing the need to have LTI on everything and disabling gifting on ships.