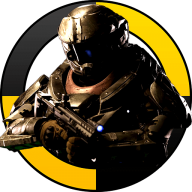 Grand Admiral
Officer
Donor
Sep 17, 2016
2,144
9,195
1,100
RSI Handle
Not sure if I already had a thread for this but, here's where I'll add more motion graphics, free for all to use in your own works of art!
*que the music maestro*
https://soundcloud.com/pxdanata-canal/thomas-bergersen-feat-merethe-soltvedt-children-of-the-sun-two-steps-from-hell-trailer-music-star-wars-the-force-awakens-x-men-apocalypse-captain-america-civil-war-rogue-one-a-star-wars-story-warcraft-avengers-infinity-war-the-revenant-inferno-soundtrack
Use this info when branding your media
https://test.gg/branding/
TEST COLORS
TEST yellow #FFBB00 RGB: 255, 187, 0
TEST black-ish #282D33
White #FFFFFF
Black #000000
Star Citizen font btw is Orbitron
https://www.robertsspaceindustries.com/comm-link/transmission/12995-Fan-Focus-Citizen-Card-Update-Fan-Site-Kit-amp-More
And Big Benny's font is
http://www.dafont.com/de/sf-shai-fontai.font?text=BIG+Benny
Catalog 1
uploading these parts individually is a bloody nightmare, for now try to download the youtube video in 4K
KeepVid pro
is a good option to download 4K YouTube videos
TEST squadron Logo sting v2
2160p60 Kodak HDR Lut applied
Yellow Jackets Logo sting v3
2160p60 Kodak HDR Lut applied V3 hits it's mark!
Rock Raiders v2, ignore last part of video lol
will redo a better one and upload download link later.
TEST news media kit
Notes:
-Rest of TEST divisions logo stings are incoming as soon as vectors are completed.
-Catalog 2 might be done around December 2017 or there about.
Legal disclaimer:
Valuable advice given to me by a US entertainment/IP law attorney... to paraphrase, "When incorporating works of art, into your own NEW work of art, that is allowed by fair use law. Video editing has been acknowledged as a type of work of art. You do have the right to monetize your new works of art on YouTube." But like with all legal situations, you should still consult with an attorney to understand your rights concerning your particular situation in question, just to be safe.
Last edited: