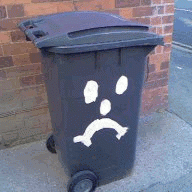 Jan 5, 2016
4,902
19,617
1,400
RSI Handle
I have started a new thread for this discussion as the Vegas Shooting thread is not the place to have a serious to-and-fro about the public ownership of Guns being Good or Bad.
So here it is.
I have started the thread so shall remain impartial and will not say which side I fall on. (Edit - Correction: I have since dropped my impartiality, enjoy the read.)
Anonymous Poll, only two options. All other voting options are in the link below:
https://testsquadron.com/threads/the-ultimate-poll.9941/
So, have at it. I saw plenty of Pro Gun ownership in the Vagas Thread from people who grew up around gun ownership, but as I said that really isn't the place to take a contradictory stance or hijack.
So go nuts here.
Last edited: