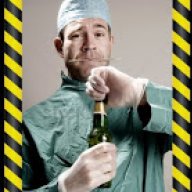 Dec 3, 2018
132
409
100
RSI Handle
Welp, I finally made the plunge and TEST is now my primary org. So looks like you fuckers are stuck with me lol.
On a serious note, I had my own Search & Rescue org and was damn proud of it. Had awesome graphics made up, nice charter and org info written up, etc. My XO was fantastic and had some past RL experience in the field too. But like many orgs, it basically went inactive since no one had a game to play. If the XO ever comes back, I'll probably help him on the side to get it up and running again so he can run it and my baby can live on. I say all this because it was not an easy decision to make... at all. But, I've greatly enjoyed the 3.5 months I've been with TEST. The members are amazing, the activity levels high, the fuckery non-stop
So just wanted to say I'm proud to now be a full TESTie and will be a dedicated member, whom I hope everyone will come to trust and rely on down the line. /seriousoff
@Wolfy allowed me to see my heretical ways. I cast off the yoke of being a filthy affiliate! May Glorious Leader Montoya's light shine upon & bless me in my mission to support the TESTquisition!
So remember kids: When you get holes shot in your ass and your ship is barely intact, call Doc Duvall... and I'll come to your aid through hell or high water to patch ya up!
Last edited: