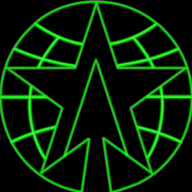 Dec 4, 2015
6
14
775
RSI Handle
So I've been a proud member of Test Squadron for a long time (about 3 years I think, not sure though). I went to CitizenCon 2016 in Hollywood, California where I met Montoya along with a lot of really awesome Test Squadron members. I recently took a long hiatus for school but now I'm back, streaming the goodness that is Star Citizen!!

I'd like to get to know more of you as time marches on and I'd really love to see you all in my channel on Twitch. I'm still establishing a "set" schedule, but I do announce in Discord and on Twitter before I go live.
Shameless plug:
View: https://www.twitch.tv/cmdr_j_shepherd
Hope to see you all in the 'verse!
TEST SQUADRON!! BEST SQUADRON!! o7
CMDR J SHEPHERD