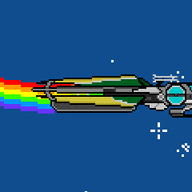 Spreader of Truth / Master of Hamsters
Staff member
Oct 30, 2013
2,263
4,689
2,180
RSI Handle
So for those who have been following the development of Anthem (Bioware), we at TEST are launching a sister forum community (
Anthem Forums
) over at
tarsis.network!
We also set up a separate discord community over at
https://discord.tarsis.network
We would love if you can help beta-test and share the word! :smile:
Q: What is Anthem?
A:
View: https://www.youtube.com/watch?v=EL5GSfs9fi4
Q: What is Tarsis?
A: Fort Tarsis is the last remaining bastions for humanity in the Anthem lore. The gameplay video starts off in Ft. Tarsis.
Q: Is this TEST? A: We have no way of knowing how guilds will work or even exist in Anthem. So for now, it will be like the unofficial forums for Anthem. I was surprised to not see any forums pop up for the game until recently.
Q: Y u do this?
A: I was bored.
Q: Beer?
A: :beer:
Last edited: