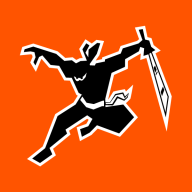 Jun 2, 2016
198
801
400
RSI Handle
"The MISC Prospector; Tools For Those Who Work"
This is our team's entry into the Star Citizen MISC Prospector Commercial Contest. The video had to be no longer than two minutes and use only original or official Star Citizen music, sound, and imagery. All footage in our video was recorded in-game by us at 3440x1440 (21:9). All sound effects are either directly from the game or part of the original score.
Here is our entry on Spectrum:
https://robertsspaceindustries.com/spectrum/community/SC/forum/3/thread/misc-prospector-commercial-contest-submissions/1458894
Hope you all enjoy. The contest ended last night... no idea when the results will be announced.