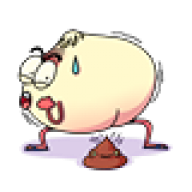 Jun 17, 2018
152
457
100
RSI Handle
View: https://www.youtube.com/watch?v=Sp-pU8TFsg0
How can anyone not want to see scenes like that in game? Unbelieveable!
I cite todays Q&A on the Apollo:
https://robertsspaceindustries.com/comm-link/engineering/16705-Q-A-RSI-Apollo
"Will the Apollo have outlaw applications, such as harvesting organs and limbs of PCs and NPCs captured, to further add depth/profit to bounty hunting/assassination missions?
Organ harvesting is not something we currently plan to support in medical gameplay!"
They blew it! Another answer might have triggered my buying impulse!
What good is a medical response squardon if we can't sell the organs of our enemies - or replace our beaten down livers with fresh and unmolested ascetic innards? Those organs will be bored to death otherwise. Let's give them purpose!
I hereby urge my fellow testies: Let your voice be heard! Please comment in that Q&A to let CIG know that fearless Star Citizen drunks don't appreciate political correctness holding us back from truly fun medical game-mechanics!