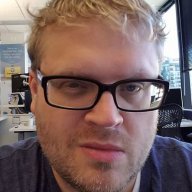 Nov 29, 2016
282
919
410
RSI Handle
has there been any thought, or discussion I missed in a thread, as to how TEST will handle research discoveries?

As an example, I have an Endeavor, and am out with a super collider and make some discovery on exotic energy that can be used for shields or energy weapons (or whatever, this is an example). The ship is mine,a nd I'm using NPC's to crew the ship, but I'm receiving money from TEST to help fund the venture. Obviously some of the 'ownership' for that IP/discovery would be mine, but some would also belong to TEST.

Any thoughts on how that will work? I'm also trying to figure out how it will work if there are player's involved in the research, how they would be fairly cut in for their time and efforts. It's quite fascinating, to me.

IP is obviously going to be a big thing in research.. the fact the Herald exists speaks volumes.