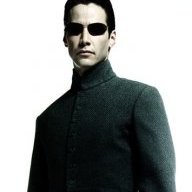 Jun 19, 2014
6,798
21,333
2,545
RSI Handle
I have a few predictions/wishful dreams for next year and these are ships that we haven't seen or heard of before much like the Arrow was kept from us until the Expo:

1. A mid size Mining ship, a true co-op miner for 2-3 people.
2. A mid size salvager, something that lets you have more space and people aboard.
3. Probably more fighters, because its CIG, AND THEY LOVE FIGHTERS!
4. A new Banu ship, I think we'll see one since the Defender got started. May not see done it until after the BMM but I think we'll see a concept for sale.
5. A new Esperia recreation. Its time for one.
6. A new ground vehicle,
7. The TITAN SUIT, ok not really a ship and we've seen it but I think it'll get sold.


Those are my predictions.
Last edited: