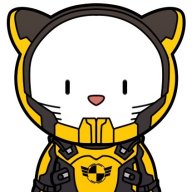 Apr 27, 2017
2,092
8,171
1,060
RSI Handle
Hey y'all, another little Bar Citizen is going to be going on in Raleigh NC on the 23rd of March. We are working out details on where to go currently but expect an update when I finalize the location. It will be going on around noon.

Update: Raleigh Bar Citizen event is going on at Soo Café on the 23rd of March at 12:15. Address is 2815 Brentwood Rd, Raleigh, NC 27604

If you live near Raleigh and would like a ride, send me a message on Discord!
Last edited: