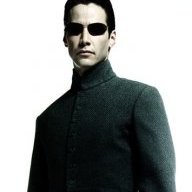 Jun 19, 2014
7,781
24,878
3,045
RSI Handle
Starting with patch 3.2 CIG put the first rest stop station in. Since then with 3.3 adding Hurston we got more R&Rs put in at various locations. How many of you have been to them? Been to all of them? Some of them? Never had an interest to go look? Each one has a different internal layout. Some radically different from the others, some very similar with only minor details off.

Would any one be up for an event where we go to tour them all? Maybe take a Starfarer or other large ship and see who has the fortitude to park it in the internal hangar as we go to each one. If this is an event you'd like to see please say so below.

Rest Stop Grand Tour - Coming in 3.5?

-edit- Its expected we'll get even more rest stops with Arccorp. Could bring the number up to 11 or more. It would be a really good tour all in all.
Last edited: