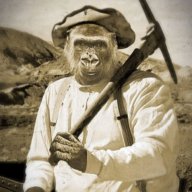 Aug 28, 2016
823
3,780
860
RSI Handle
Hello TESTies! So
@Printimus
forgot how to use his internet and asked me if I would save they day and let you all vote on a book to read for February. So, much like Mighty Mouse, here I am to save the day!
Without further ado, here are the nominations for February 2019:
1. Red Rising by Pierce Brown
2. Seveneves by Neal Stephenson
3. The Aimless Expedition
4. The Three Body Problem by Cixin Liu
5. Anthem by Neal Stephenson
6. The long earth by Terry Pratchett & Stephen Baxter
7. The Time of the Dark by Barbara Hambly
8. Steel World (Undying Mercenaries Series Book 1) by B. V. Larson
9.Ancillary Justice by Ann Leckie
10. Blood Meridian by Cormac McCarthy
11. Foundation Isaac Asimov
P. S. Sorry they aren't links and if the format is a little weird, I had to do this from my phone, while on a plane because even planes have better internet than Printimus.