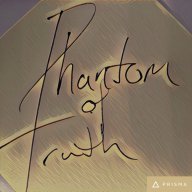 Feb 14, 2016
1,028
3,344
1,150
RSI Handle


Time to Drop the Puck!
I will place the order in on Oct. 22. to make use of the 20% Promotional discount. Valid until 31-Oct-2016
This is their normal price scale,
Quantity cost/unit
1 $145
2 $102
3 $ 85
5 $ 75
10 $ 63
20 $ 62
50 $ 61
with Order as it stands, the cost per jersey is $50.40, making use of the Promotional discount.
I an NOT looking to make any money on this.
using,
http://finalfeecalculator.com/paypal-fee-calculator/
USD$58.86 would be USD$56.85 after Paypal fees, which would cover the jersey $50.40+ shipping $6.45.
Here's my Paypal, paypal.me/Kading
Name you want on the back, number(if you want one), and size (4XS,3XS,XXS,XS,S,M,L,XL,XXL,3XL,4XL,5XL, and Goalie 4XS,3XS,XXS,XS,S,M,L,XL,XXL,3XL,4XL,5XL).
If interested here's a GoogleSpreadsheet for tracking, you should be able to edit and add info.
https://docs.google.com/spreadsheets/d/1t0PXoZ6c6Zb0VmUgJw-r4cMtCr2bvyiYqWp5nhHhRfg/edit?usp=sharing
I'll be using USPS for Shipping,
Priority Mail®
Shipping in 1-3 Business Days
Get more for your money with shipping in 1, 2, or 3 business days
3
based on where your package starts and where it's being sent. A variety of Flat Rate options eliminate the need to weigh items up to 70 lbs. From $6.45 at Post Office locations and online.
Last edited: