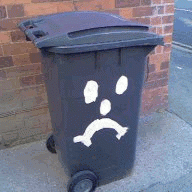 Jan 5, 2016
5,313
21,237
1,525
RSI Handle
We stand here on the threshold of a 2019, a new year with past failures put behind us and new horizons stretching out infront of us for the next 12 months.

I wanted to start a thread where we can share the biggest lessons we learnt from the last 12 months in hope that these words of advice can help our fellow TESTies learn from our experiences and make 2019 even more successful for them.

So, my biggest lesson learnt from 2018:

- When going to the lavatory, try your hardest not to fart before sitting down. When sitting, ones face is where ones arse was when standing, and you will essentially be farting in your own face.

i hope these words of warning serve you well, good people of TEST, please share your most valuable lessons from 2018!