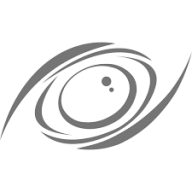 Oct 24, 2018
33
103
100
RSI Handle
I want to know. I see a surprising amount of posts (Anthem is the game du jour) that are negative about the game, but then state play times in the 40-80 hour range.

I understand this might be to counteract comments like "you never gave it a chance", but that is downright silly. 4 hours is "a chance". If the first 4 hours aren't fun, you'll know. I should also say that I am not a "streamer" or "reviewer" or anything of the sort, and so I am under NO obligation to play a game when I don't like it. (and I don't). I don't really think my question is for those people. If you don't play games for fun, you have a totally different metric for determining successful.

I know many people have many different values and times to play games and stuff. if I enjoy a game enough to play it for more than 20 hours, that game has been worth the money.

If you want to compare it financially, a AAA game is ~4x the cost of going to a movie (half that if I include my wife, who gets just as much out of hanging out while I play a game as when she gets dragged to some action or sci-fi movie).

I wonder what other people require to be happy with a game.

EDIT: I guess there is a caveat, and that is games that are good and short. Some games provide an exceptional experience in a amount of time shorter than 20 hours. I am not denying their existence (I love you, Call of Cthulhu, no matter what anyone says).

tl;dr:
For me:
20+ hours playing a game means it was good.
100+ hours likely means it is in the top 20 games I've ever played.

What about you?