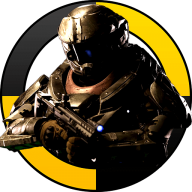 Grand Admiral
Officer
Donor
Sep 17, 2016
2,162
9,279
1,100
RSI Handle
Looking for a regular CCU but from a specific time period.
SHIP UPGRADES - F7C-M SUPER HORNET TO HULL C
SH turned $180 after 02/2017 and Hull C changed price IIRC this past anniversary or holiday.
Figure it'd be a crap shoot to ask, but.. why not? Maybe someone got a few of these in their hangar which they bought when these were $20?
Will pay cost + pp fee + fair %.

I'm in kind of a meta penny-saving thing, since most of my CCUs will go, poof, next month.