Jun 2, 2016
325
1,578
1,800
RSI Handle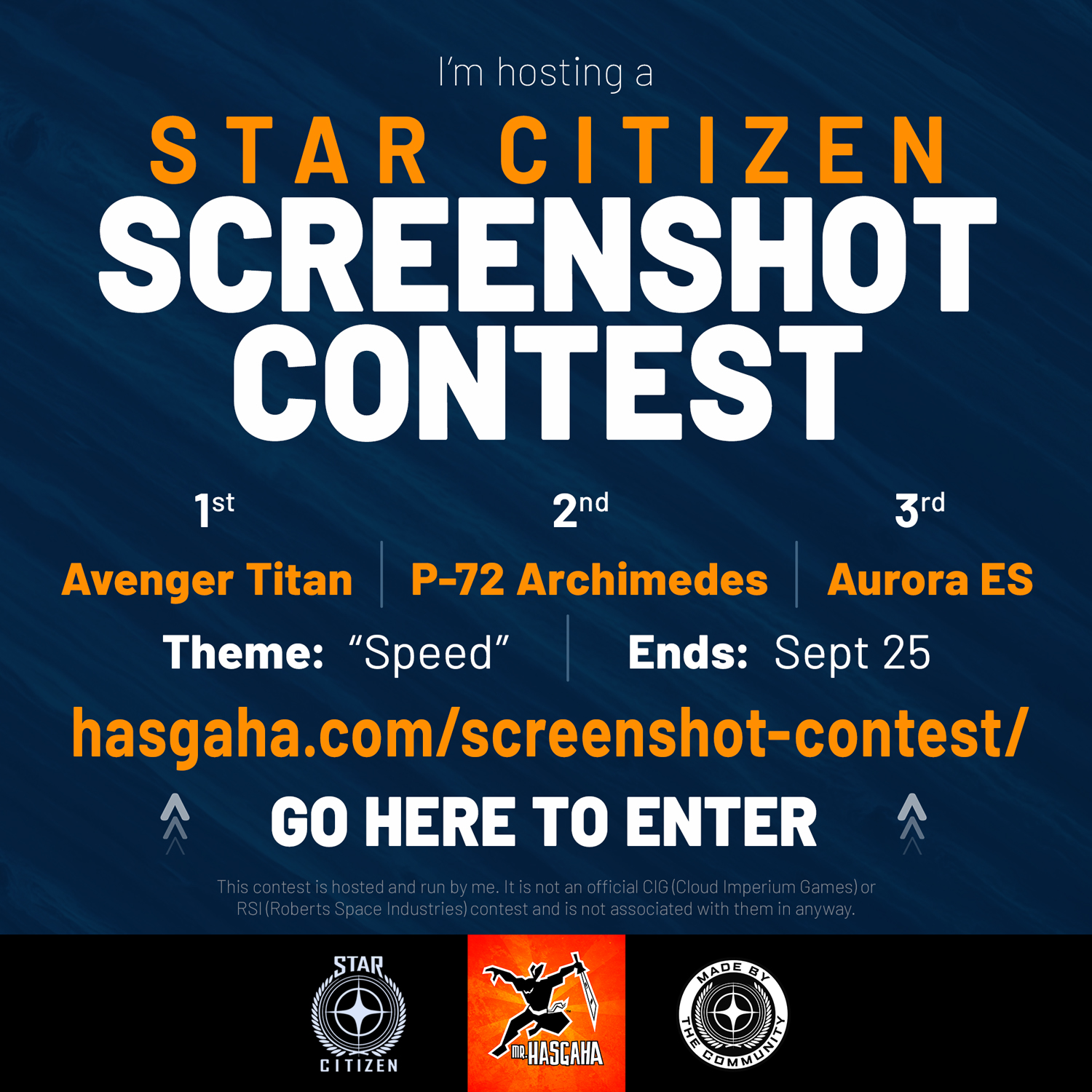 ALL THE RULES, DETAILS & ENTRIES HERE:
https://hasgaha.com/screenshot-contest
Hi all,
Following closely on the heels of my first Star Citizen screenshot contest in August, I'm starting up a new one for the month of September. The last contest was a huge success; we received 138 screenshots from over 65 people worldwide!
This month's contest will work the exact same way… except with new prizes, a new theme ("
speed
"), and new guest judges (Captain Raoul &
@CaptainRichard
).
EVERYONE is welcome to enter.
PRIZES:
FIRST PLACE:
One Aegis Avenger Titan standalone ship


SECOND PLACE:
One Kruger P-72 Archimedes standalone ship


THIRD PLACE:
One RSI Aurora ES standalone ship
CONTEST ENDS: Sept 25
at
11:59 PM CTD
Make sure you check the
contest page
for ALL the rules and details.