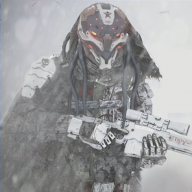 Sep 25, 2017
5,092
16,089
1,875
RSI Handle
A consent prompt would also be an elegant simple solution, could even add a menu option to inherently accept/reject medical treatment if you don't make a selection from the prompt.
Not sure it's needed as the issue currently with it is the armistice zones prevent you as a player from reacting in the appropriate hostile way towards unwanted medical treatment as well as the server's current limitations preventing AI from also reacting. While it is a medical action that is harmful and as such, it should allow the correct reputation ding, security force interaction (its Stanton) as well as the player engaging in wanted self-defense. It also allows for emergent gameplay with the ability to drug and kidnap/secure a mark and many other possible solutions. While the armistice zones do serve a purpose in preventing the servers from deteriorating into a spawn camp bloodbath they also oftentimes get in the way of allowing players to police themselves. How many times have you had an unwanted stowaway that you could not remove from your ship? Or those who seem unable to control the trajectory of their ship and are crashing into everything... never mind standard test flying, but still helpful if you could help them vent some of that over-pressurization due to all the compression dents they keep putting in their ship.
All that to say it's generally better to put into place rules that allow the player population to police themselves than to try and implement hard and fast rule sets that greatly restrict gameplay along with not really preventing the undesirable actions as there is always a way. A reputation system has the potential to do just that allowing you to do pretty much anything once just like in RL but the consequences can be severe and hopefully in such will prevent most players from being overly abusive to each other in systems that are heavily patrolled like Stanton while giving players the freedom to venture out into the wilds at their own comfort levels.
If you want to see a great case study of hard rules being abused one only needs to look at the evolution of Eve in empire space. After all, it gets no better than gank squads who found they can use cheap ships to quickly blow up miners for the sole reason being they could.