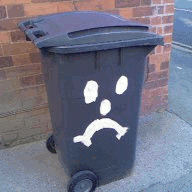 Jan 5, 2016
11,455
42,296
3,150
RSI Handle
When a poll is made, invariably there is a forum member unable to vote in it as their opinion is not represented.


Fear not brave souls, for you now have this: The Forums Ultimate Poll! When someone cannot vote in your threads poll, link this and all shall be well!

And what could be better than the three options above? That's right! Multiple choice! No not doing it for you? Then choose No and Yes! No and yes not covering it for you? Then Maybe is the one for you! You want all the answers? Then choose all the answers! And you can change your choice later! It really is the Ultimate Poll!


I have left the subject untitled so you can use it whenever you want for whatever you want, either for use when there is no option for you in another poll, or just for everyday life when you really need to give and gauge opinion on something like "Should I eat this thing I found at the back of the fridge?"

Get voting!

Last edited: