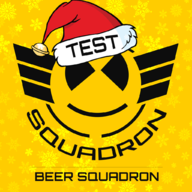 Feb 22, 2016
2,628
9,073
2,860
RSI Handle
https://www.pcgamer.com/eve-online-studio-ccp-games-has-been-acquired-by-pearl-abyss/
from the article:
"
EVE Online
studio CCP Games has been acquired by Pearl Abyss, the Korean developer of the fantasy MMO
Black Desert Online
. Pearl Abyss said that CCP will continue to operate its existing studios in Reykjavik, London, and Shanghai independently while its "extensive development and publishing expertise" will be integrated into current and future Pearl Abyss projects."
Well, this was kinda unexpected to me. While I haven't touched EVE Online in years, I still follow it through facebook and google news articles, and it seemed that they were doing just fine on their own! I seen that they had some huge battles lately, and executed cheaters, and had lots of fun stuff. Some sorta new big update as well. So what gives?
Is EVE on the way out? Did they become too large for their own good, while only having a relatively small dedicated (=paying) player base, so they let the acquisition happen? Or is this something entirely different?
EDIT:
https://venturebeat.com/2018/09/06/ceo-robin-jung-tells-why-pearl-abyss-bought-eve-online-maker/
Here's an interview with Pearl Abyss on why they bought it.
TLDR.: they have the money to buy strong Western market IPs to expand and strengthen their position, so they do that. Simple. No word on why CCP sold out to them though.
Last edited: