Thank you to everybody that trusted me enough to buy those heavily discounted, CCU, ships. The deals are NOT done yet. I have store credits to give away as we head into 2023 sales:
I have discounted deals to reduce my store credits. My focus is on ships that have not increased in value and are VERY likely to do so in the future. Much like the Carrack, Merchantman, Orion, etc. If you buy one of these ships, you will get an LTI token and extra store credits. For Example, if you buy that Hoverquad to Corsair ship, you will receive an invoice for $165.13 USD. I will gift the corsair and the melt-value of that ship will be $79.87USD more than you paid for it. I'm literally giving store credits away with each purchase! Some things to consider when coming here vs. Reddit:
I do not add VAT, taxes, to any purchase.
Price includes PayPal fees.
I'm a trusted org mate who has 100% followed through on virtual sales.
This2nd offer is something that may be of interest to you Warden fans. I'm selling the 3 warden BUKs as a
single
package. I only have one of each so this is a very limited, one-time, opportunity.
But wait ... There's more:
Many of you know that I consider crypto a hobby. I have a few unopened Bobcat Miner 300's available. I bought them when Crypto was going crazy and it took 6+ months for them to arrive. There is a lot of negativity surrounding crypto lately, but if you have faith in HNT, then it may be worth considering. My miner at my home mined about >1 HNT this past week. These are also significantly discounted off this week's manufacturer direct pricing (verified manufacturer price on 11-24-22).
Bobcat 300 HNT miner Link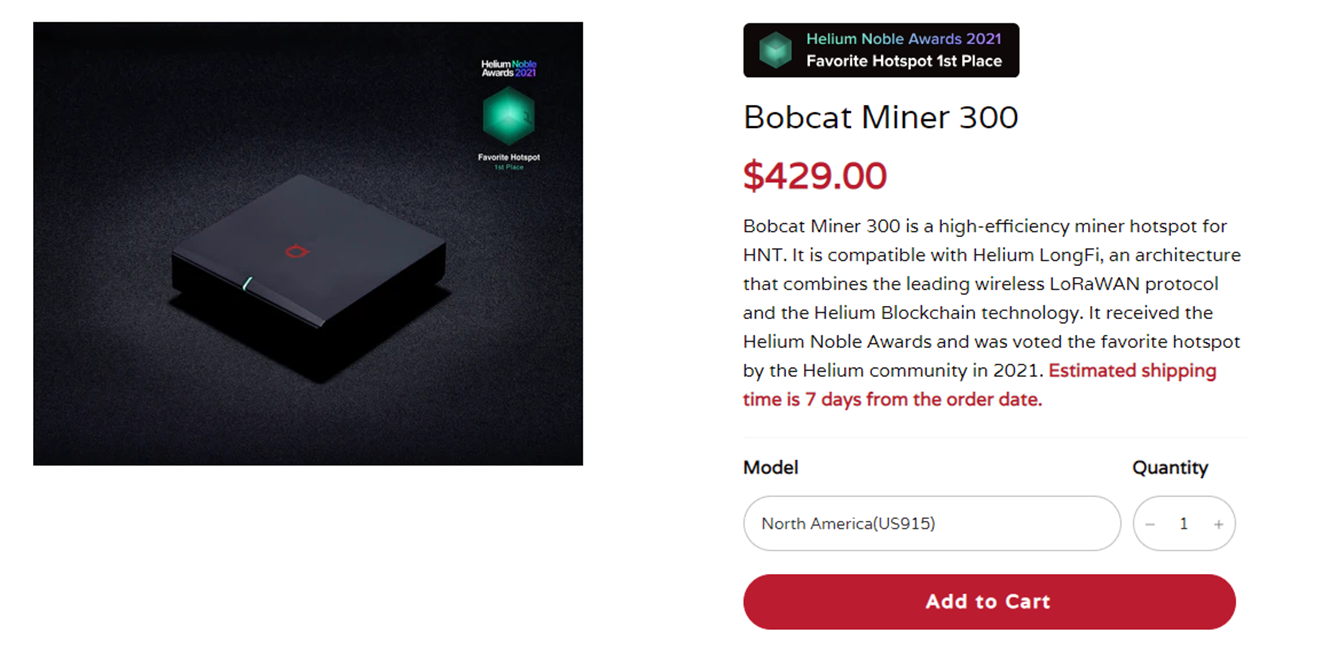 If any of this interests you, please send me a PM with your CIG account email. If you are interested in a miner, please include where I will send it: Lower 48 only due to model limitations.
I can only attach 10 files to this message. I can include a copy of what is included with any IM. For example, below is a couple showing extra items (not all CCU's have any extras):
Talk soon... Let me know if you have questions.
SOME OLDER TRANSACTIONS - ITEMS SOLD
:
Vulcan Warbond Early Bird LTI.
X1 Scarlet Edition - Warbond LTI.
Hawk warbond LTI
600iX Warbond LTI
3x P-72 LTI
2x P-72 LTI
Vulture Warbond.
MSR Warbond.
Hurricane LTI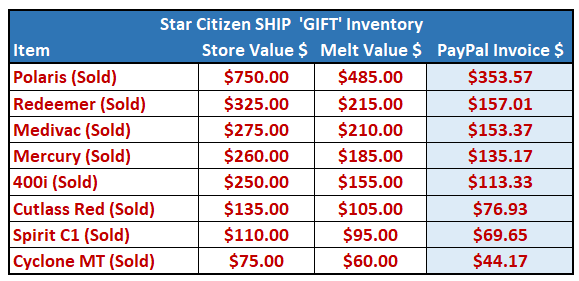 Last edited: