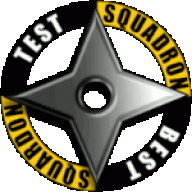 Admiral
Staff member
Officer
Aug 10, 2020
173
542
700
RSI Handle
Attention TEST Squadron Members!
​
Greetings, fellow TEST Squadron members!
As you may already know, CitizenCon is on the horizon. To facilitate the best experience for TEST, we are organizing our plans and need some information from all attendees.
We have created a form to collect this information. It will only take a moment of your time and significantly help us plan for this exciting event.
Click here to fill out the form
.
Please take the time to fill out this form at your earliest convenience. This information is vital for creating the best CitizenCon experience for our squad.
Looking forward to seeing all of you there!
Fly safe and see you in the 'Verse,