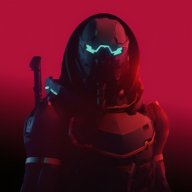 Jun 3, 2016
4,224
12,914
2,850
RSI Handle
I hesitate to make this post, and if it is removed, I will not be offended. I would like to make a handful of completely non-partisan observations as regard the details of this war and the astonishing propaganda being shoveled at all the major news networks here in the US. Observations:

1) This war was predicted time and again by members of the US Congress from the first moments Biden announced his refusal to enforce Congressional sanctions against Nordstream II. Anyone paying attention knew a year ago this war would happen.

2) Putin has been moving troops for over three months in preparations to invasion. No one in the world has a right to pretend they are surprised by these events. Ukraine has been seeking help and training its citizens to defend for three months. Anyone who presents as surprised is lying and that, quite badly.

3) Javelin missiles are anti-tank weapons that are astonishingly easy to use and remarkably inexpensive. They are single-person, shoulder-mounted missile systems that can completely destroy a heavy battle tank in seconds from 2 miles away. The reusable launcher is just $100k and the missiles are just $78k and yet they can completely destroy a tank in a single shot. Had Biden responded to calls for help two months ago by sending $200M worth of Javelins to Ukraine, there would have been no war. The mere presence of the Javelins would have shut down Putin's ability to invade.

In summation, just realize that what we're being told is almost all propaganda. Every news source has its own spin, and it is rare to see simple observations like these no matter your source. It is entirely likely your news source is treating you with contempt by handing you some vacuous form of the facts. The facts are, this war was planned and sanctioned by the free world right in front of us all, and posturing about how the US will send weapons when Putin is now a single day's walk from Kiev is just that, mere posturing. Think about that.
Last edited: