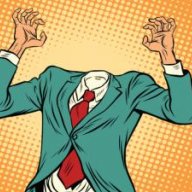 Jan 19, 2022
2
17
75
RSI Handle
Hey everyone, new here. I'm an old pledge deciding its finally time to cash in on my investment and have some fun. I look forward to getting completely lost with all of you.

Where you from stranger?
US originally, last decade all over this damn planet.

What drew you to Star Citizen?
Everything I ever dreamed of in a game, 8 years ago.

What do you look forward to most in Star Citizen? (PVP, Exploration, etc)
I want to get a reclaimer, then viscously attempt to scrap some poor souls ship while still occupied and running. So, salvage...yeah.

What was the first game you remember playing?
Duck Hunt/Super Mario combo cartridge.

What other games do you play?
Currently nothing, Might get back into Tarkov eventually.

How did you first hear about Test Squadron and what convinced you to join?
Random perusing on youtube showed what I believe to be shared interests.

Picard or Kirk?
Old Kirk, such class.
EDIT : If Kirk, new Kirk or old Kirk?