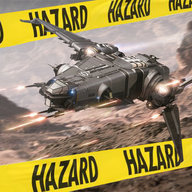 Jan 1, 2018
209
811
700
RSI Handle
GameGlass has got a 25% sale on for a few days (until 31st October I think), just have to enter "GGgoesBIG" at checkout.
I use it for SC, and think it is awesome, so thought I would share with you fantastic bunch of drunks

Every day our community of users encourages us to think big. To bring the kinds of experiences we built for Star Citizen and Elite Dangerous to other games. Today we're announcing a transformative new feature, coming later this year to GameGlass. One that will change how you play ALL the games...
gameglass.gg