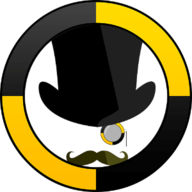 Sep 19, 2016
2,172
8,266
1,110
RSI Handle
Completely agree! Knowing your ships ins and outs should give the seasoned pilot freedom of choice, depending on the situation.
So true, :beer: :beer: :beer:
I haven't played around with it enough to fully understand it, but I do notice that I get a boost to my afterburner speed without strafing as well when just moving in a straight line (so just holding afterburner, without strafe, is slower than holding afterburner + boost, in a straight line) which might be a bit weird if boost is only for maneuvering thrusters (which I also didn't know worked that way :P )

also, :beer::beer::beer::beers::beers::beers::beers::beer::beer::beer:!!!
Thing is the boost do affect forward and reverse thrust as it does to strafe too that's why you can use boost to enhance your acceleration and stopping power/distance and combine it with reverse strafe and in a fast ship you almost black out stopping that fast. But the combo of thrusters/strafing together with right timed boost and afterburner is very effective when used right.
To get max effect out of this, you should have set in option first screen scroll down by default it is set like that to use automatic use boost when breaking which mean you don't have to activate boost when using break and turn of G-safe when boosting then you have nothing limit the ships power. Only thing stopping is the risk of Red/black out and if you can hold it on the edge you can do some insane maneuvers.
I usually show my practice lap in Murray Cup around Old Vanderval as a example of when you get the combo right and stay on the edge of red/black out and how I use roll to get out of a red/black out, done right as I said you can bust the limit so much it start to get scary. LOL
Yeah I know this is from 2.6 AC Murray Cup, but it stil works the same so the technique is the same. :smile:
Last edited: