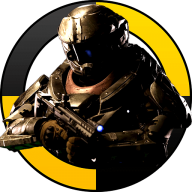 Grand Admiral
Officer
Donor
Sep 17, 2016
2,527
10,946
1,400
RSI Handle
I got a few premium domains at GoDaddy for average prices.
But renewals for them with GoDaddy are in the thousands each all of a sudden.
They're all for my career but the renewal fees are absolutely insane now.
A few months ago I was able to transfer one to an Enom partnered register but now, today, I can't transfer any of the others out from Godaddy as now "premium" is not supported.
Something happened in the last few months with Enom where they marked all my domains as premium and disabled any new transfers.
They are all from relatively new GTLDs.
So now I need to find an ICANN accredited registrar that is
NOT
partnered with Godaddy or Enom
AND
doesn't consider these domains premium.
Which really no registrar should consider my domain names premium.
Any suggestions? I need to hurry as I only have about 6 months to get these all transferred from the crooks at Godaddy.
I'm reviewing this list
https://www.icann.org/registrar-reports/accredited-list.html
Last edited: