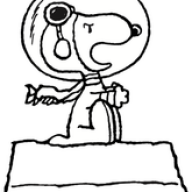 Oct 8, 2016
2,633
9,539
1,900
RSI Handle
I found this really cool, this is Clifford Stoll who had about 15 min of fame back in the mid-80's...this is what he is doing today...he is "The Man with 1000 Klein Bottles Under His House:
View: https://www.youtube.com/watch?v=-k3mVnRlQLU
How do you make Klein bottles? That's another story in itself:
At first, Stoll had a hard time finding someone to make Klein bottles. He tried a bong peddler on Telegraph Avenue, but the guy took Cliff's money and disappeared. "I realized that the trouble with bong makers is that they're also bong users."
Clifford Stoll is currently the sole proprietor and sole employee of Acme Klein Bottles, a business he runs out of his home on Colby Street in North Oakland. One of the quirky company's many mottoes is, "Where yesterday's future is here today."
alumni.berkeley.edu
Cheers!