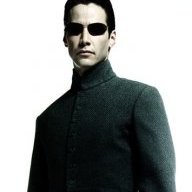 Jun 19, 2014
8,270
26,828
3,045
RSI Handle
Since last time
@GameFleek
and I picked out several ships for the Guide to talk about. Originally the Guide was going to have 4 sections for ships: Starter, Small, Medium, and Large and here is that list. Are there more ships that can carry cargo or take a courier box? Yes absolutely but atm there are about 50 ships which fit one or both of those criteria and believe me, I'm not going into detail on 50 ships. These ships were chosen due to their stated roles as merchant, cargo, or transport on the website ship matrix and are currently ingame NOW. The Mercury will be added later this year

Starter:
Aurora MR
Mustang Alpha
Reliant Kore
Small:
Aurora CL
Pisces C8/C8X
Avenger Titan
Medium:
Cutlass Black
Freelancer
Constellation Andromeda
Freelancer MAX
Large:
Caterpillar
Starfarer / Starfarer G
Ran into a bit of a bump though after writing the Starters. So the writing starts and things are going well. Starters done. Hurray! Naturally I had forgotten that CIG doesn't actually classify the MR as a starter on the ship matrix even though they sell it as a starter pack leading me to wonder wtf is going on. The actual Aurora starter is the Aurora ES which is only sold in November with the super cheap starter packs. How much sense does that make? I grumbled a bit(a lot) at this oversight but after talking it over with
@GameFleek
we decided to get rid of the Starter classification altogether and just go with Small Ships as an umbrella for them. 5/6 of them are sold as starter packs anyway with only the CL being special sale.
After some thinking and rewriting the Small Ships section is now done. Moving on to Medium Ships now. Hurray!
And because I don't like to leave you guys without cool stuff here is the first version early whitebox subject to change early access alpha release description of the Avenger Titan entry:
Aegis Avenger Titan

Rounding out this Small Ships list is the Avenger Titan. The Titan is aptly named as it is a versatile ship that can fight just as well as it can haul cargo. It is an exceptional choice for new players looking to buy a more advanced ship in game and for veterans who enjoy the versatility it offers. Because of its function as both a fighter and cargo hauler the Titan is maneuverable and quick to accelerate while bringing its formidable firepower to bear. Two Size 1 Bulwark(Ind. Grade C) shield generators keep both pilot and cargo safe. For firepower the ship comes equipped with a gimbaled Size 2 CF-227 Badger Laser Repeaters under each wing and a gimbaled Size 3 Mantis GT-220 gatling gun on the nose. Four Size 2 Ignite II missiles split between the wings round out it's offensive capabilities. The Avenger Titan Renegade offers a different weapon loadout but is otherwise the same in all other respects.

The Titan can carry a total of 8 SCU worth of cargo that is accessed by ramp at the rear of the ship. When the ship is full of cargo the player must use the ladder beside the cockpit to enter and exit the ship. In the middle of the ship is a bed and personal storage space for the pilot. Lastly the Titan comes equipped with a Size 1 Expedition( Civ. Grade C) quantum drive. It has a pair of Size 1 Bracer(Mil. Grade C) coolers and Size 1 Endurance(Ind. Grade B) power plant to supply its systems.

The Avenger Titan has been in the game for a long time. However, this has not lessened its value in the face of newer ships coming into the game. It remains just as capable today as it was when it was first put in. Because of this, the Titan is almost always recommended to new players looking to step up the in game experience.
Last edited: