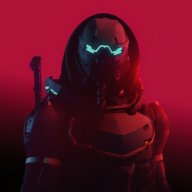 Jun 3, 2016
3,565
10,962
2,350
RSI Handle
I've been analyzing the changes current and expected with 3.14 on into the future, and especially the changes with weapons capabilities and the fact that both guns and missiles will no longer be accessible simultaneously; and thought I should share some of my findings. Fleet tactics of the UEE are pretty set in stone. A single Idris should be able to launch 3-4 Gladius, and this provides them with scouts and/or a fighter screen. These fighters are of limited use against cap ships, and are best used against an opponent's fighters. Additionally, they may grant an Idris the ability to shoot down incoming torps. Though the Idris is not a dedicated carrier, it carries enough fighters to do this job. Trouble is, now none of these fighters can use their significant missile loadout unless they disengage guns.

So I've been looking at this and running scenarios. What are the consequences for standard tactics like draw plays, where an opponent's fighters are drawn away from proper function? How does stealth ambush apply? How does one bring optimal firepower to the fight? What do the missile changes tell us about fleet engagements? Looking at the numbers and expected changes, that S1-4 weapons are best used against fighters and not especially effective against cap ships. How do we generate a "doctrine" concerning when a fighter pilot should and should not engage missiles? It's a mess.

Note that I heavily weight stealth capability, since I'm looking forward to killing Vanduul who have no such ability; so the strength of that asset may mean more to me than it would to someone else looking at fleet engagements.

So what I'm finding in a nutshell: as opposed to flying 4 Gladius or Arrows (depending upon your individual tastes) I think it may be more effective to fly 3-4 Khartu-al and a Shrike. So just observing:

---The Khartu-al is faster, nimbler and stealthier than either the Gladius or the Arrow. Trouble is it has no missiles. The Khartu-al has such fantastically improved stealth that it can fly with hot Attrition-4 lasers and a pair of industrial coolers that allow it to regain stealth over and over, and still runs cooler and quieter than the Gladius and Arrow in full stealth regalia. Consider this key.
---A single Shrike carries twice as many missiles as 3 Gladius. Yes, it's missile loadout is equivalent to 6 Gladius and these are all missiles with 10 km range.
---Placing the missiles slightly off the battlefield makes them safer, and more ready to engage at each moment.
---The slender profile of both the Khartu-al and the Shrike when parked seems to suggest more of them could be placed inside an Idris than would be Gladius or Arrow.
---Moving all the missiles off the fighters that are engaging means they can fly their guns 100% of the time, making combat simpler, easier and more efficient.

I think it remains to be seen which is better against 4 Gladius or 4 Blades, but right now my money would be on the Khartu-al, especially if backed up by a Shrike. I think it's certainly worth deeper investigation if you plan to try any fleet engagements.

Note both the Arrow and Gladius have more gun firepower than the Khartu-al, but there is a sense in which they don't need guns, if they work together with a Shrike.

I'm interested to hear pilot's thoughts. Keep in mind this is for fleet engagements only, so solo pilots who don't coordinate with others really don't apply.
Last edited: