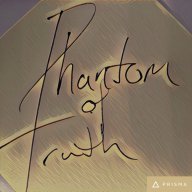 Feb 14, 2016
1,124
3,720
1,150
RSI Handle
That's right,
City of Heroes/Villains/Rogues is up and running.
Step by step tutorial showing you how to download and play City of Heroes. From the City of Heroes Discord. Instructions on how to access their server. "Instructions for how to set up for the TEST(not us) server:
1.) Download and install the Tequila client from the Titan network:
https://www.cohtitan.com/forum/index....
OR
the magnet link: magnet:?xt=urn:btih:606490b92fc35d249abff9f00360302d0552e735&dn=coh
2.) Register an account on the score forums.
http://score.savecoh.com/
If the website is down do not panic, it is currently being bombarded by people who want to play the game just like you. Just wait a couple of minutes and try again.
3.) After you register for a forum account create a game account here:
https://score.savecoh.com/account/
4.) Be Patient The team working on this will be continuing to post updates as they receive them.