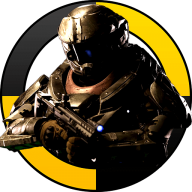 Grand Admiral
Officer
Donor
Sep 17, 2016
2,059
8,783
1,100
RSI Handle
So I watched a recent Linus tech tips video that talked about crypto currency mining.
So I tried NiceHash last night for about 6 hours while sleeping
Not bad for only using some electricity.
So this is with three 980tis on two rigs.
I also didn't allow the CPUs to mine, just the cards.
One of the 980tis is an EVGA Hybrid which stays at a very cool 50c while mining.
The other two are gigabyte brand and get a bit over 70c, which I don't like so I have to find some AIO mods for them to keep them cool on load.
So far, my EVGA 980ti, running during the day.. is making about 10 cents an hour by itself.
This is fun :P
Just imagine.. if we all did this.. we'd each have ~$400 in 6 months time or less to spend on more ship jpgs!
Edit:
After looking into this alot.. after 1 year of stable hashing at a consistent rate... for year 2 selling GPUs for 50% and then upgrading GPUs... and repeating for year 3... year 3 becomes 100% profit after power cost. Albeit there's still risk of the coin you're mining tanking... if you keep your ear to the ground.. you may be able to mitigate some of that risk by staying informed/educated.
Last edited: