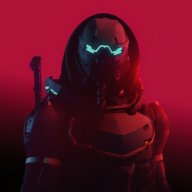 Jun 3, 2016
2,886
8,904
1,350
RSI Handle
Looks like they're allowing optics on the Demeco now. I am still shocked at the very low recoil for such a powerful weapon. I am curious if it can be fit with a suppressor.
View: https://www.youtube.com/watch?v=Tat3IEB7rTU
The newest FPS calculator I have seen.
Info + Mass/Speed Calculator SC Alpha 3.8.0 Character, armor and FPS weapons data,by,Dabalta <a href="https://robertsspaceindustries.com/enlist?referral=STAR-FNSB-JKV6">Referral Code</a>,<a href="https://robertsspaceindustries.com/citizens/Dabalta">RSI</a>,<a href="https://www.reddit.com/user/Da...

docs.google.com
I do not understand what
barrel
and
underbarrel
are. Could this be suppressor and light or laser sight? Anyone know if you can fit a Demeco with a suppressor? (Suppressors drop 8% power from your weapons but NPCs do not agro on your position the same.) I do not understand what are the seven utility items listed as choices for undersuit or leg. I suppose you carry utility items in both of those two places, but there are seven items and I have seen nothing that says what any but the multi-tool does. Anyone know?
It still appears stamina and speed suffer most severely with the difference between 80-85% movement, so I suggest (as do most of the FPS guys on youtube) folks stay 85 and above, which is under 45 kgs. Stamina draw is very high from running with 45 kg and above, or with more than light armor on your legs.
Staying at 85% is not especially difficult if you decide to be content with one weapon, and that is realistic. So I have a fun build with: heavy helmet and torso, medium arms, light legs, 4 grenades, 2 medpens, 2 oxypens, 1 multi-tool, a Ripper (no idea what it is, but I want one 'cause that sounds cool) and The Demeco with scope and 800 rounds. Looks like a good place to start. That's without a backpack, which is new to 3.9 and I suspect will require I lose a little ammo, but you need to be able to pick stuff up.
Last edited: