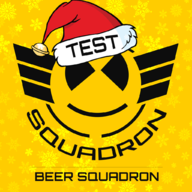 Feb 22, 2016
1,182
4,057
1,610
RSI Handle
The title says it all. Only managed to watch some Tony Z and the keynote with the sound on, so did I miss something? Or they really didn't even mention SQ42 at all?


Demo looked cool (haha), some nice things to come!
But to be honest I was kinda underwhelmed by it as a whole.

Sorry, but idgaf about the Carrack, it's just another ship. So what if it's done or not? At this point, that's not impressive, that's minimum effort.
You may now commence throwing stones at me.
The commercial was well done though, nice imagery.

Btw, after seeing for years how the ships are made, I still don't get what takes more than a month or two to get one fully ready. It's pretty clear to me that at this point, it's the meddling from higher ups that takes ages, not the actual art or tech side as those pipelines were done and optimized ages ago. Apart from the hull mesh, most things are ready assets and it's basically building a Lego set. The Carrack is an exception as the docking tech is still in the works, but otherwise the speed at which they put out some ships is abysmal. The only "positive" explanation I can come up with is that the ships teams are doing tons of SQ42 stuff in the background while some ppl do the PU civvi ships in their spare time...

If there's any ship I would have liked to see, thats the Hull series. Those require a tech that was said to be almost done like 2 years ago maybe? Still we don't have them cos of technical issues, and that makes me sad a little.

Them still having basic stuff like the nav map and other ui elements broken is not funny anymore. It's sad. At least the demo didn't crash this time.

Showing off "stealth" gameplay felt fake. I wasn't worried for a second that they would get caught. I had the distinct feeling that Chris was worried that the Ai would break and raise the alarm or start shooting cos of some bug. Either the Ai was set up to see no farther then 2 feet or was simply switched to friendly mode, otherwise dude would have been found out like 4-5 times at least. Needs work...

Yes the planet tech looks cool, the weather effects are awesomeness! Microthech looks epic! I do like snowy environments, so I like the new planet very much. What makes me wonder though, is how fast can they build great looking hand-crafted locations like this. With still hundreds of planets to go, it will be one hell of a job to get them all done within the next 10 years lol..
At this point I'd be happy with just 5 more unique planets and the rest being proc genned based on these uniques, just gimme the game already! We already have vast amounts of space to play in, but not much to do with it yet.

The clothing/armor/temperature gameplay seems interesting, but way down the line. Finally changing clothes will make some sense, it's a welcome addition.

That cloth sim on the rover! Holy crap, you have any idea how hard that (was)is to do in real time without the whole thing just messing up, clipping through everything and randomly stretching through half the planet? Anyways, that was cool seeing it work in game after last year's tech panel.

Jump point and cloud tech was visually impressive, although the camera clipping through the wormhole has broken the magic moment, and while this supposed to be the easier kind of jump, it looked chaotic.
I didn't like the pulsating back and forth, like going through a worm... it was very disorienting to watch. This constant going fast then coming to a stop just didn't feel right to me. Too much loss of momentum, it didn't convey the feeling that I was traveling through thousands of light years of space, it conveyed the feeling that I was slowly and painfully shat out by a huge glowy space worm.
Still, it's nice to see that they are trying to put gameplay into what essentially is a loading screen. Btw, I wonder how the tech works behind it, any panels mentioned that?



Overall what got me down was that everything is "next year" and " still a lot to work out" before we get to play it. I dunno, I was expecting something a bit more tangible. Something a bit more closer to being released for testing, like the jump mechanic as a Christmas present. Looking at their pace, the big stuff like jump points proposed for middle of next year won't be here until end of 2020. That's disappointing to think about.

I was always really hyped after CitCon, last year I even bought a ship to show my support! Not this year though.
I haven't seen the battlefield game mode and anything else that was shown so maybe I'll get more hyped by those later.

What were your thoughts after seeing the demo? Did you expect something to be shown about SQ42?