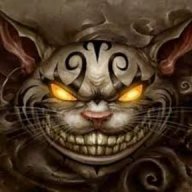 Nov 29, 2022
126
446
100
RSI Handle
Ok, I've been looking at my smaller explorations ships, and currently I have both a 315p and a Reliant Sen. The 315p is stated to be designed around scanning for new jump points and navigating them, while the Sen is more geared to scanning other phenomena and bodies inside a system.

But I've recently been wondering just what the Freelancer DUR is supposed to bring to the table. From what I remember, it should fit in the smallest planned jump points. If it could do a combination of both pathfinding (like the 315p) and the scanning abilities close to the Sen, then I could also have something with increased range, an internal fuel refinery, more cargo space, and (not that it matters for my exploration ship) better armaments.

Since I'm interested in exploration, I also have a 400i and a Carrack, but I am looking for something that 1) small enough to navigate small jump points 2) operates well solo for when I'm not with a team 3) having ability to system scan and pathfind. The only things I would really be missing out on are the great cockpit views of the smaller ships and their handling.