Either way....the nothingburger about the casting annoys me to no end (This character is too white, that one too dark, why are elves black? etc etc). Like who cares? This is a show loosely based on Tolkien's work anyway and Amazon can cast whomever they choose. I'm more concerned about stuff like writing, pacing, acting, production values, etc. You know....the stuff that really determines whether a show succeeds or not.
You're the expert here in movies, I'm just the audience.
Try this. compare a map of middle earth drawn by Tolkien, with a map of Europe 40 to 20,000 years ago. The resemblance is striking, even though Prof. Tolkien was using just conjecture made by HG Wells (who he knew.) Pay attention to Doggerland in the second map. Also consider that humans of two species lived in Europe for half of that time, Homo Sapiens Neanderthalensis, and Homo Sapiens Sapiens (us). By about 30,000 years ago, Neanderthals had died out, but their DNA lives on, in about 2/3rds of us. Mix in Denisovan DNA in Asia, and you have the basic picture. Before that however, Homo Sapiens Sapiens in both Europe and in Asia, were basically African. We still have this in our DNA today.
So what I'm saying is, some of this was unknown to Tolkien in his lifetime. It was suspected by scientists starting in the early 1990's, and later that same decade, confirmed. Go ahead, look it up.
Edit- 2 images to compare: First image is of course, from LOTR. Second image is from the Smithsonian Institute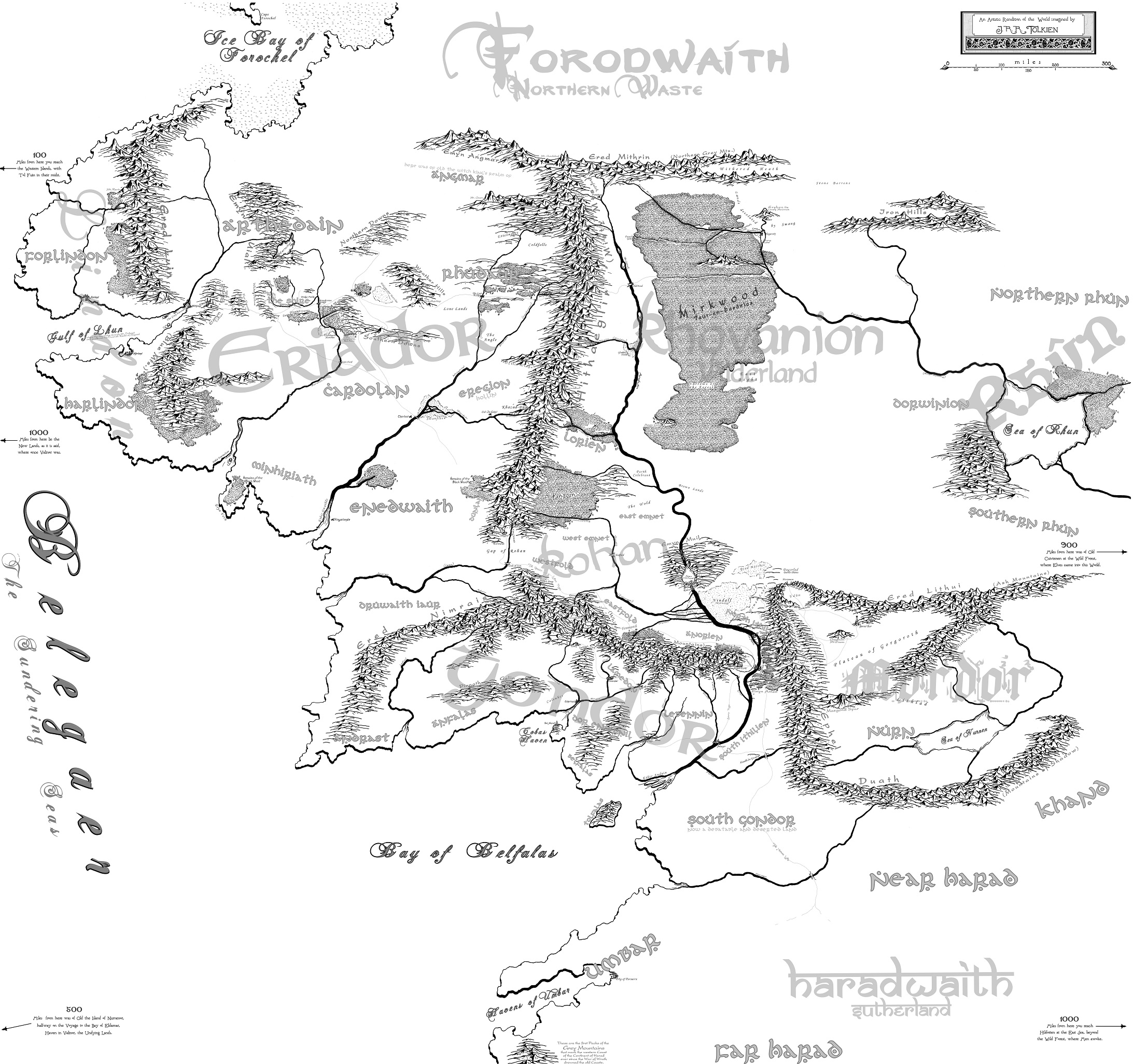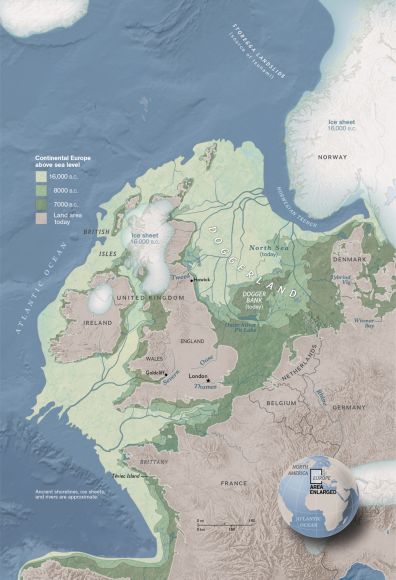 Last edited: