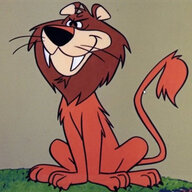 Oct 3, 2014
417
1,483
1,360
RSI Handle
So... my 2011 alienware pc is finally out of date. She will make a good addition to the lab as it still has plenty of horse power, memory and storage. That said, I looked at the benchmarks on it and the cpu is still plenty powerful... holds its own against a new 7700k. After further inspection I realized that it did not have M.2 support for the ssd and the video card was running at pcie 1.1 speeds. So, I had a 1080 running pretty slow. I can't complain, my aurora has been a great PC for nearly 7 years, but as we know, times change and so does the technology.
I am sure you are asking... what's CD new build right? So I went back and forth between the processors - i7, i9, Razon, Razon Ripper etc. I thought, I could probably put a new motherboard in the aurora but then, after some research, it said it could only take a micro atx. I bounced around that idea for about a week then I thought, what the hell, ill go buy another aurora. I ran the numbers, even with my 17% employee discount it came to 2700 bucks (I know that sounds like a lot, but when you have a computer that runs for nearly 8 years without a problem - its a pretty good deal). I went round and round with configurations on the new aurora but I just could not pull the trigger on it. Because I had a hard time upgrading my old aurora I decided to just build one. That way I would not have old computer crap laying all around the house.
So... here's the build.
Rosewill ATX Mid Tower Gaming Computer Case Galaxy-02 Black
- Cheap case - it has all the important stuff
G.SKILL TridentZ RGB Series 32GB (4 x 8GB) 288-Pin DDR4 SDRAM DDR4 3200 (PC4 25600) Desktop Memory Model F4-3200C16Q-32GTZR
- Memory is one of those things - you pay for what you get. I chose 8gb x 4 for speed. I wanted 64gb but could not justify the price
ASUS ROG Maximus X Hero (Wi-Fi AC) LGA1151 DDR4 DP HDMI M.2 Z370 ATX Motherboard with onboard 802.11ac WiFi, Gigabit LAN and USB 3.1 for 8th Generatio
- This one came up on the Amazon recommended for you banner... It appeared to be good enough for what I want to do. It had the pcie 3.0 slots and the M.2
Intel Core i7-8700K Desktop Processor 6 Cores up to 4.7GHz Turbo Unlocked LGA1151 300 Series 95W BX80684i78700K
- I am not a heavy over clocker geek type... so I went with the 8700k as opposed to the x or i9. The price really jumps when you get those cpus.
Intel Optane SSD 900P Series (280GB, 2.5in PCIe x4, 3D XPoint)
- I'm a SC chump but I think the SSD is going to be important for anything moving forward. There are cheaper ssds out there but this one blew away the competition with the configuration I am looking to implement. I'll run SC on this.
- I'll get a cheap 2 TB 7200 drive for storage.
Noctua D-Type Premium CPU Cooler, NF-A15 PWM Fans, Retail Cooling NH-D15S
- I didnt want the water crap... call me old school.
EVGA SuperNOVA 850 G3, 80 Plus Gold 850W, Fully Modular, Eco Mode with New HDB Fan, 10 Year Warranty, Includes Power ON Self Tester, Compact 150mm Size
- This power supply is on the more expensive side, but I use my pcs for more than gaming. I use them for Virtual Machines, testing, and development purposes... so, this pc will probably be running most of the time.
Enjoy
Let me know your thoughts.
CD