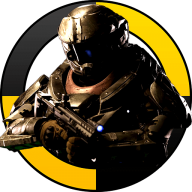 Grand Admiral
Officer
Donor
Sep 17, 2016
2,061
8,786
1,100
RSI Handle
I've been looking to buy RSI credit in the last week or so,
And came across an invoice with this term from someone with no trade flair on reddit and a relatively inactive reddit account.
"The issuer of this invoice is not liable for any payment or sale items obtained fraudulently. "
Needless to say I did not go through with it with this seller.
An original owner of the pledge would not need to make a term like this.
Just felt I should warn others to pay attention to the terms when considering to buy RSI credit or even pledges.
Good luck!