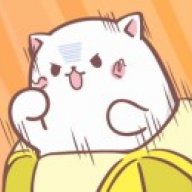 Apr 23, 2014
2,008
4,773
2,670
RSI Handle
Debating why to own the Blue if I have a Mantis now? Anyone else in this predicament and if so why do you have the Blue too?
While I've stated my displeasure with the Blue, I will say that it's got several advantages over the Mantis.
Mantis Pros:
-(I believe) their Quantum Dampener has a larger range. Blue has 2km, whereas the Mantis I think has almost 10k?
- Small ship and a smaller target. Easier to outfit as Small components are cheaper to purchase.
- Single operator ship. No need for a co-pilot or gunner.
- Mantis has the Quantum Dampener AND Snare, so it can pull targets out of Quantum travel and then hold them there, whereas the Blue can just hold them. Key component for laying an ambush.
Blue Pros:
- Much more combat capable than the Mantis. Has double the firepower available to the pilot, a manned turret, and twice missile racks (two of which are upsized comparatively)
- Depending on modularity in the future, Blue may have a larger cargo capacity and space for rover/bikes.
The Cutlass isn't in a right place to be called a
fighter
right now, in my opinion (too big for its lack of defenses, which the Blue was supposed to be a "double tough" upshielded and uparmored version of) but it has pretty solid firepower and handles well for her size. Definitely holds a hard edge over the Mantis in combat, but Mantis is all about that Quantum Snare, which no other ship has atm.