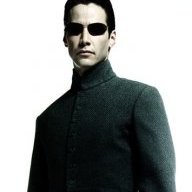 Jun 19, 2014
6,175
18,900
2,045
RSI Handle
Greetings,
Sunder here with another giveaway. I thought about what to do with this and came to the conclusion that I might as well just give it away hence the thread title. Now, how do you enter? You simply post a reply to this thread. Your post # is your entry number. Multiple replies will be deleted and the person disqualified so please don't do that.
@Montoya
will be drawing the winner and make a video on it because he likes doing boring org stuff and because he's the impartial judge.
Contest will run for 3 weeks until Friday June 22nd. Winner will be PMed on the forum here and have a week to respond before another drawing is held. Please keep an eye out for the drawing video and respond if you win and get the PM.

What is the prize besides the obvious Raven? Glad you asked. The code is good for this package:
*For clarification, no Raven has LTI. They all come with the insurance stated*
Happy posting.
And congrats to those who have disqualified themselves for posting more than once:
@FeaturedSpace
@Blind Owl
- Who should know better
@Shadow Reaper
@BlackLoot
Last edited: