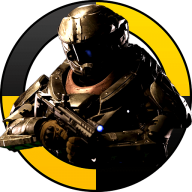 Space Marshal
Officer
Donor
Sep 17, 2016
2,828
12,305
2,400
RSI Handle
Howdy,
I bought my wife the Package - Digital Bounty Hunter - LTI years ago so she would have LTI when the game is ready to play.
My son is getting older and so I am looking for the cheapest game package I can find that comes with LTI. All the spare game packages I have in my buyback are non-LTI.
So if anyone has a spare Digital Bounty Hunter or cheaper LTI game package (I think there was one with an Aurora?) I would love to buy it!