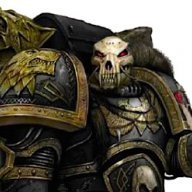 Jul 6, 2014
754
894
550
RSI Handle
We can't crowd fund that which we do not know about, but if there is some major surprise like a Corvette (which I doubt), I can always grab one on my credit card and we can crowd fund it after the fact if we deem it as being important for the org.

The only remaining ship we need as an org is the Crucible repair ship, after that I think we are pretty much done.

Everything else we will get in the game!
Oh I think we will have a swarm of Crucibles. A lot of carrack explorers, and others, are getting this ship as it compliments exploration rather well.